We strive very hard to work as a team whose primary goal is to provide quality and compassionate care for your pets. Our staff consists of an Office Manager, Technicians, Client Care Specialists and Kennel Attendants.
---
Brenda Roughton, Office Manager
My family moved to Texas in 1993 and we've lived in Round Rock since November 1997. My husband and I have three grown children, five cats, three Border Collies, two parakeets and a never ending supply of pet hair floating through the house. We also have two beautiful granddaughters who were both born in 2014 and are five months apart. I love to work in my garden and enjoy feeding the birds and squirrels that come to our feeders.
I have worked at the clinic since February 1998. I handle most of the paperwork side of the practice and enjoy organizing. I love seeing the bond shared between clients and their pets. I have gained friends and hope to continue to gain more as the years progress.
---
TECHNICIANS
Cheryl Willis, Technician
I have been a Technician at Brushy Creek Veterinary Clinic since January of 2000. I live in Hutto with my husband and daughter. I have two pets, a Great Pyrenees named "Cally" and a cat named "Lula".
I have enjoyed working at Brushy Creek and continue to. The best part of my job is seeing a sick pet come in and leave a happy and healthier one.
---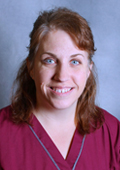 Maria Crowder, Technician
My husband and I moved to Texas in 1998 and we have lived in Round Rock ever since. I have three children. Two of them are in elementary school and the third is a toddler at home. I have a cat named Wendi and 20+ fish that fill up two tanks. I love to cook, bake and tend to my garden when I get the chance.
I earned an associates of science degree in veterinarian technology from St. Petersburg Junior College in Florida. I worked at the clinic as a technician
from 1998 to 2002. I started working at the clinic once again in February 2013. I love animals and thoroughly enjoy being part of the process that helps keep them healthy and happy.
---
Ignacio Grossi, Technician (Bio coming soon)

---
CLIENT CARE SPECIALISTS
Marjorie Stephen, Client Care Specialist
I am originally from Cape Cod, MA where I spent my summers living on a boat. I had planned on a career in marine biology but my love for children pushed me in another direction. I earned a bachelor's degree in education from Miami University in Oxford, OH and taught biology and outdoor education for 12 years.  In 1995, I ventured out to Leadville, CO to teach at 10,000 ft and met my future husband. We married in July 2000 and moved to Round Rock in 2007. We have three kids and two dogs.
I have been working as a Client Care Specialist since October 2013. I absolutely love spending time with all the different animals that come into the clinic. As a result, I go home most days wanting a new pet.
---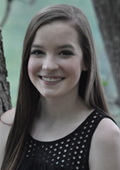 Jessie Rutledge, Client Care Specialist
I was born and raised in Round Rock. I am currently a student at Austin Community College where I am studying towards a bachelor's degree in psychology. I have a cat named Dexter who I rescued when he was three weeks old. During my free time I love to go on hikes, swim in greenbelts and take photographs.
I have been a Client Care Specialist at the clinic since June, 2015. I enjoy coming to work and seeing all the adorable animals that come through the door everyday.
---
Lauren Harvick, Client Care Specialist (Bio coming soon)
---
Brennan Hammond, Kennel Attendant (Bio coming soon)
---
Valerie Groves, Kennel Attendant
I was born in California, as were my three siblings, but we only lived there for a few years before my family and I moved to Texas. Right now I attend high school and am scheduled to graduate in 2018. Outside of school I can mostly be found either playing soccer or drawing.
I have three siblings, an older brother, a younger sister and a younger brother, and we have three dogs as well in our chaotic family. All three of our dogs are rescues we have had since my childhood and are all a huge part of my life. We have Shiner the blue heeler and Australian Shepard mix, Dixie the red-heeler mix, and Kiki the three-legged lab mix. My family has also been fostering puppies from our local shelter for three years now, so we almost always have a handful of bouncing puppies in our home.
I love being a kennel attendant and working with all the different dogs that come in and out of the vet. They all make the job so much fun and I love to see how different and unique each dog is. The staff here is also so kind and amazing, which makes my job so enjoyable.